Now to start off here, I am not a food blogger, and this is not a food blog. That being said, when I'm not dabbling with technology, amateur radio or home automation, I enjoy throwing a chef's hat on in the kitchen and cooking. I love food and I love experiencing new flavors that are out of the ordinary. So here's a new twist on a classic that's a staple in my kitchen. This is the greatest grill cheese you'll ever make, I promise.
Truffled Onion Grilled Cheese Sandwich
What makes this so amazing is just the incredible ingredients that go into it. It couldn't be any simpler, yet it's so decadent.
Ingredients:
Sourdough Bread, sliced into half inch slices
Fresh Mozzarella Cheese, sliced (Check out your grocery store's Deli section)
1 Yellow Onion, thinly sliced.
Sour Cream
The Truffle Zest is really the star of the show here, next to the Sourdough and fresh Motzzarella, this is an incredible ingredient to have around to really spice things up. I was able to find it on Amazon here and a little goes a LONG way.
Step 1: Caramelize Onions
Heat up a bit of oil in a pan over medium heat and add your onions. Keep them moving so nothing browns too quickly- you want them to get soft very slowly. This may take about 8 to 10 minutes.
Add in 2 Tbps. of water and 1 tsp of sugar (a half a packet of Splenda also does the trick) and allow the water to reduce until you have a nice jam like consistency. Season with Salt and Pepper and set aside into a small bowl. Sprinkle in the Truffle Zest and mix in with the onions, taste along the way to make sure you're getting a good amount of taste there. Set these aside until you build the sandwiches.
Step 2: Make truffle sour cream dip
Spoon as much sour cream as you like into a small serving dish. I'm never exact here, this is all just to taste and preference. Sprinkle in the Truffle Zest and mix. Taste until you have a good amount of truffle flavor added into the sour cream. Dipping your grilled cheese into this is awesome.
Step 3: Construct Sandwiches
Take your fresh, sliced Mozzarella and layer it onto one slice of your Sourdough in a single layer, top with the truffled caramelized onions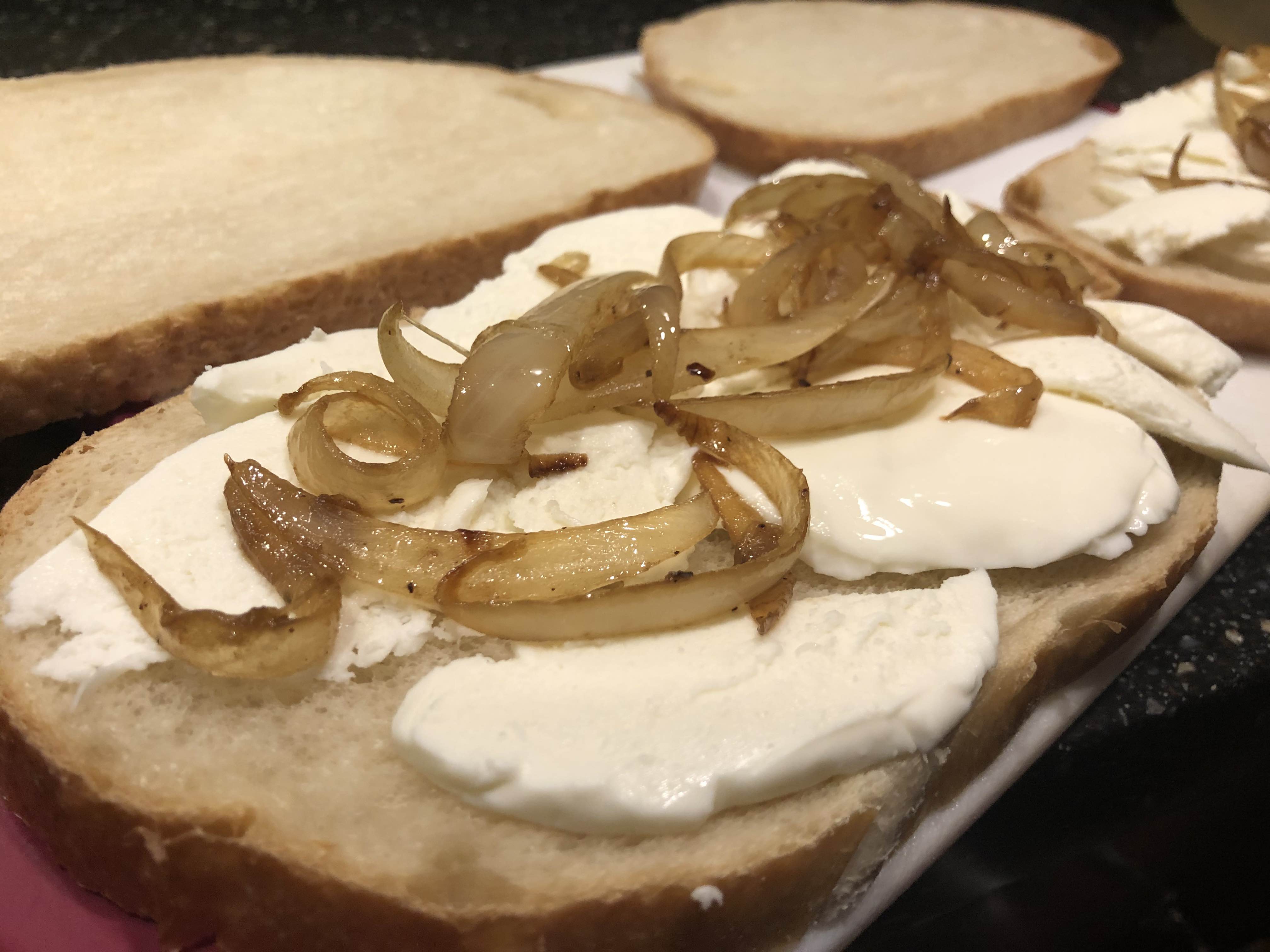 Step 4: Grill and Serve!
Heat up 1 Tbsp of butter in a non-stick skillet on medium heat, once it's completely melted, add your sandwiches into the pan. Let cook for about 3-5 minutes per side. Depending on the size and thickness of your slice you may need more or less. Error on the side of lower heat and longer time (this will reduce the chance of your bread burning before the cheese is fully melted). You're obviously looking for golden brown.
After the first side is done, take the sandwich out and heat up another 1 Tbsp of butter in your skillet for the other side. Once fully melted, place your sandwich back in on it's other side.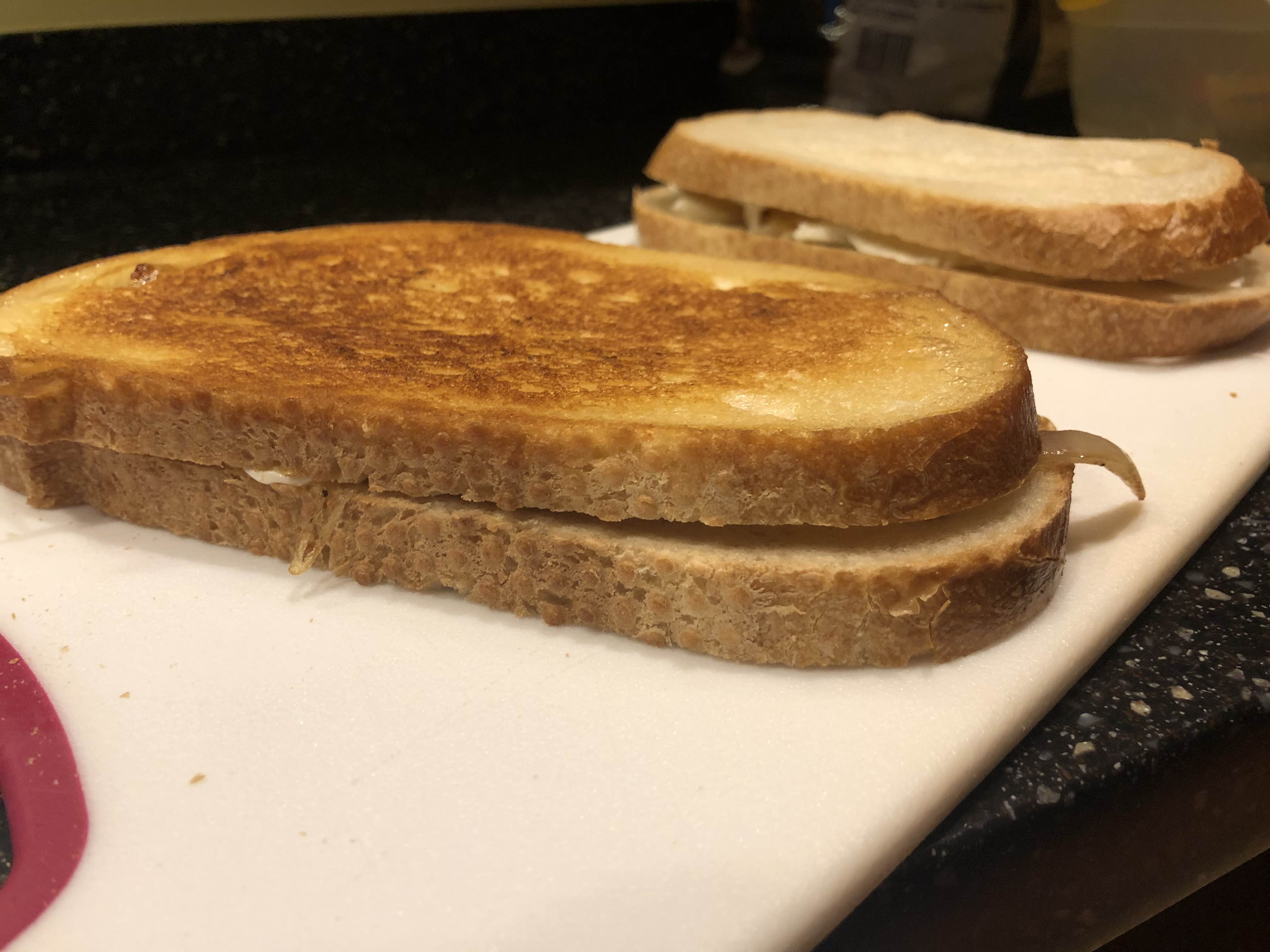 Once the second side is finished, take it out and slice it on the diagonal (or however you prefer) and serve! This can go great with a light salad or some chips or fries.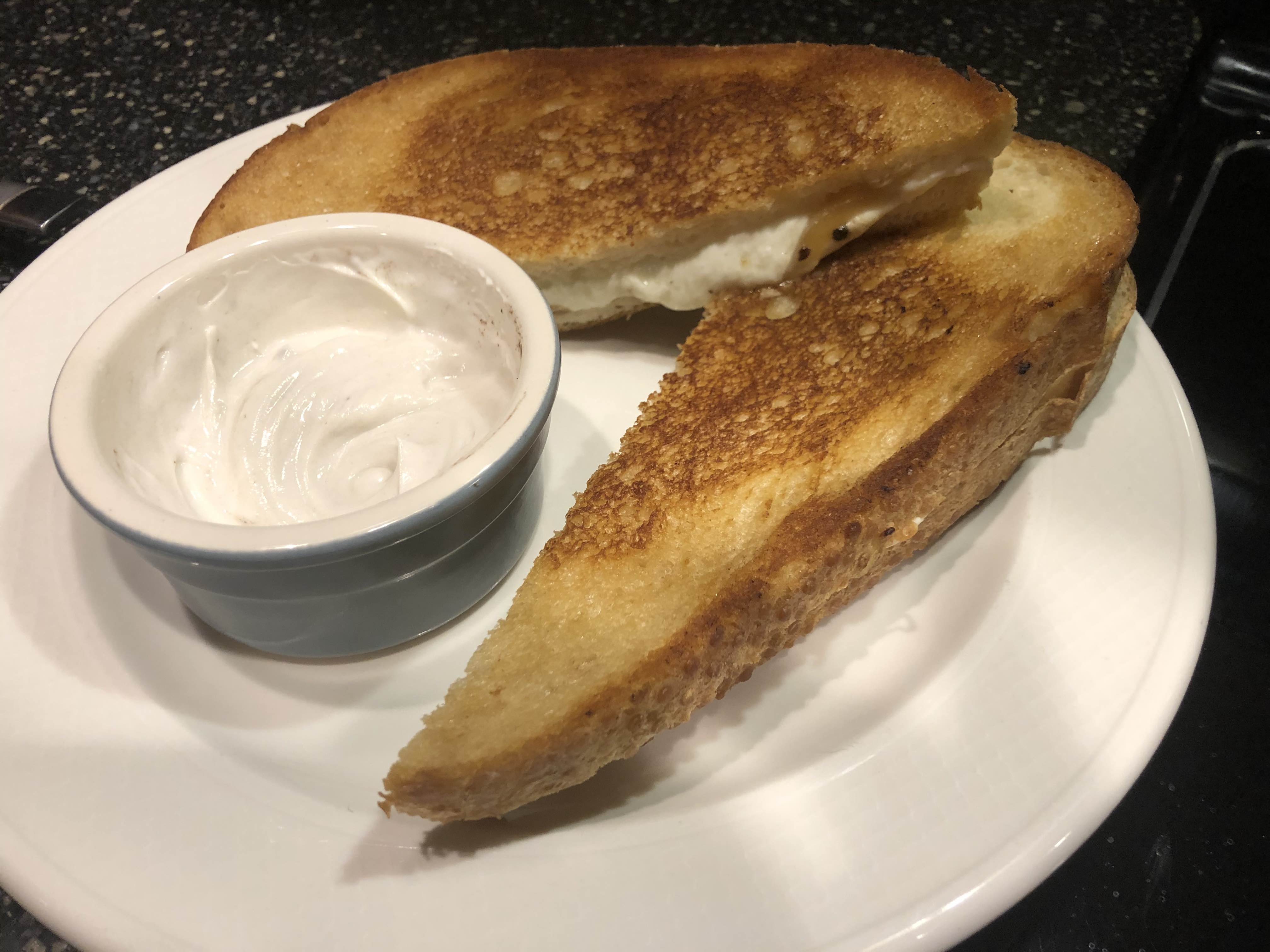 Bon Appétit